Benaroya Hall - S. Mark Taper Foundation Auditorium | Seattle, Washington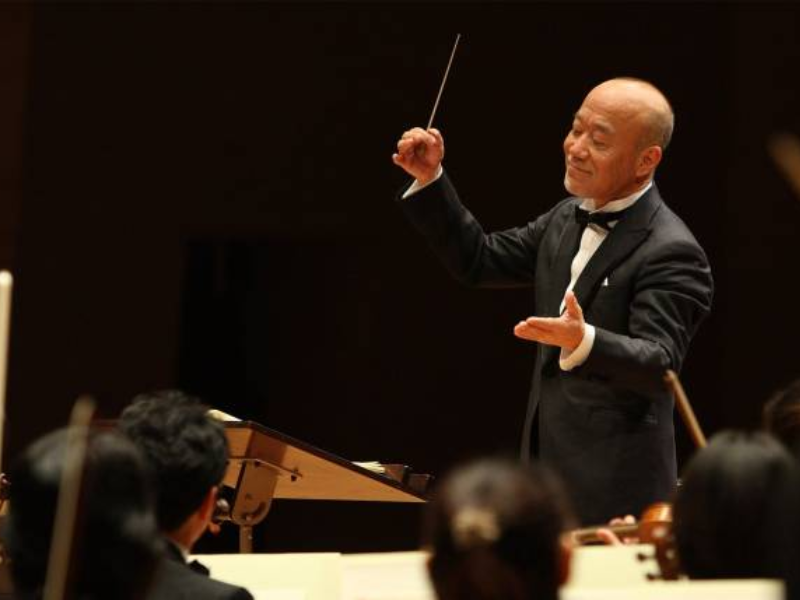 Meet the man behind Studio Ghibli's iconic music! Joe Hisaishi will perform LIVE on January 12th at the Benaroya Hall. A master in minimalism with a breathtaking orchestral flair, Joe Hisaishi has worked on over a hundred albums and film scores throughout his decades-long career. He has composed for most of Hiyazaki's movies, including the animated classic "My Neighbor Totoro'' and the Academy Award winner, "Spirited Away." In addition to seven Japan Academy Prizes for Best Music, the artist received a Medal of Honor with Purple Ribbon from the Government of Japan. Hisaishi had his Benaroya Hall debut last year to a sold-out string of shows. This January, he returns to the hall's stage for a week-long residency and three concerts planned with the Seattle Symphony Orchestra. Our esteemed venue features a 2,500-seating capacity and world-class achievements in interior acoustic engineering! Welcome Joe Hisaishi on his first performance back in downtown Seattle! Make your reservations now by clicking the "Get Tickets" button above.
There's a world beyond what we see, and it begins with what we hear! Peek into this adventurously musical realm with Joe Hisaishi LIVE on January 12 at the Benaroya Hall.
"The music was not just performed live. It was ALIVE. Studio Ghibli's films have a shared emphasis on themes of exploration and discovery, which, when conducted live, reverberated throughout the audience… The opportunity to hear Hisaishi's work as he imagined it was extraordinary."
Following his sold-out four-show debut in the Benaroya Hall last year, the Japanese artist returns for a special week-long residency. Three concerts are scheduled so far, with additional events on the way. Once more, he will be accompanied by the Seattle Symphony, the venue's resident orchestra consisting of the state's most talented instrumentalists.
Mamoru Fujisawa, professionally known as Joe Hisaishi, is the mind behind the music of Hayao Miyazaki's animated features. From 1987 to the present, the esteemed composer has scored over a hundred films and solo albums. His minimalist style–informed by the likes of Philip Glass and Arvo Pärt–would cement him a place in the contemporary musical zeitgeist. And through the tutelage of Takeo Watanabe, Hisaishi extended his approach to more orchestral pursuits, which he credits for his sustained success in film.
Here's the complete list of Studio Ghibli's theatrical releases scored by the maestro:
Nausicaä of the Valley of the Wind (1984)
Castle in the Sky (1986)
My Neighbor Totoro (1988)
Kiki's Delivery Service (1989)
Porco Rosso (1992)
Princess Mononoke (1997)
Spirited Away (2001)
Howl's Moving Castle (2004)
Ponyo (2008)
The Wind Rises (2013)
The Tale of the Princess Kaguya (2013)
The Boy and the Heron (2023)
"In composing all film music, both animation and live-action, I make sure I fully understand the characters, story, and visuals before I start my work. Having a complete understanding of a bigger picture informs much of my creative process," Hisaishi shared in an earlier interview.
The composer has garnered numerous awards throughout his career, which include seven Japan Academy Prize awards for Best Music. In 2009, he received a Medal of Honor with Purple Ribbon for his lifetime artistic contributions.
Meanwhile, the Benaroya Hall in Downtown Seattle, Washington, is among the country's most revered music venues! The indoor auditorium can seat 2,500 attendees and offers the finest acoustic precision for the upcoming concert spectacle.
Listen to Joe Hisashi's resplendent orchestral symphonies LIVE on Friday, January 12, 2024, at the Benaroya Hall, Seattle. Be there on opening night - book your seats now!