Benaroya Hall - S. Mark Taper Foundation Auditorium | Seattle, Washington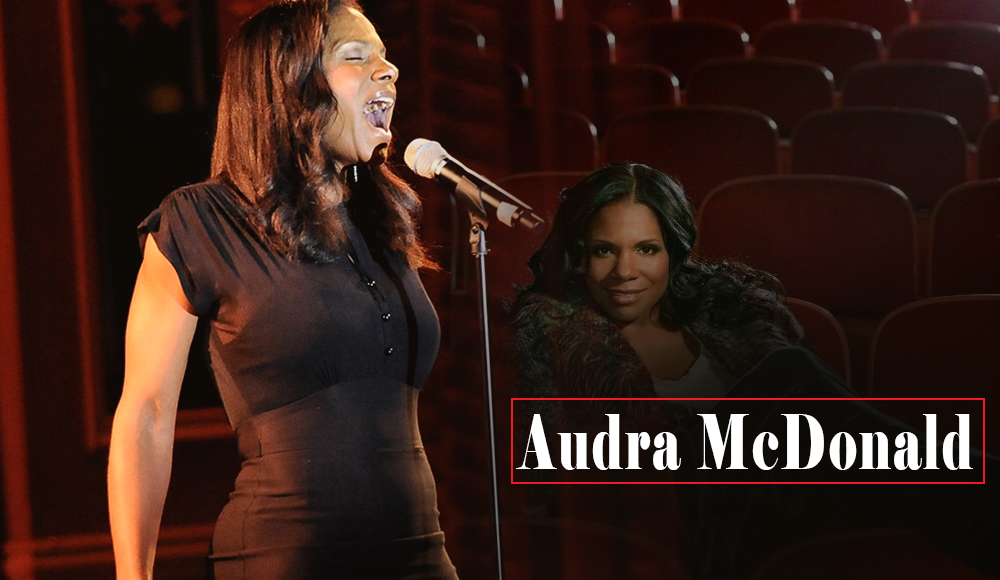 The six-time Tony Award and Grammy Award-winning singer, Audra McDonald, is hitting the stage. The Broadway superstar is taking her alluring artistry and life-changing performances across a series of shows, including "An Evening with Audra McDonald" at Benaroya Hall, joining forces with the Seattle Symphony on Tuesday, December 5th of this year. She's set to deliver passionate shows on an evening filled with Broadway classics and hits from the American Songbook. Having performed with world-renowned orchestras and companies throughout her career, Audra McDonald proves that she's one powerhouse unmatched in the scene. Her award-winning roster of films and musicals include "Rise and Fall of the City of Mahagonny", "Sweeney Todd (Live from Lincoln Center)", "Ragtime", "Lady Day at Emerson's Bar and Grill", and "Porgy and Bess". She's definitely a powerful woman in a game of her own. Audra McDonald's majestic performance at the Benaroya Hall awaits. Book your tickets now.
Benaroya Hall is welcoming the legendary Audra McDonald for an unforgettable musical experience of Broadway and American Songbook hits live on stage. She's joining forces with the Seattle Symphony, unleashing the majestic power of music, complementing Audra's soaring vocals and unmatched talent as a performer. Every note is bound to bring audiences into a world where music tells wonderful tales beyond imagination.
The six-time Tony Award winner is set to bring her unparalleled vocal masterpieces as the Seattle Symphony conquers beautiful melodies in "An Evening with Audra McDonald". With over 150 recordings, five Grammys, and 2 Emmys, they're bound to stage a legendary night led by McDonald's legendary voice. Hailed as one of the "most vital American orchestras" by NPR, audiences are definitely in for a majestic night.
Singing some of the greatest songs in history, Audra is set to conquer the stage. Holding a record-breaking six Tony Awards, two Grammys, and an Emmy, she's been awarded several accolades for her astounding talent and legendary contributions to the industry. This includes being named one of Time Magazine's 100 most influential people in 2015, a Golden Plate Award of the American Academy of Achievement, and a National Medal of Arts by President Barack Obama.
Her National Medal of Arts award states, "for lighting up Broadway as one of its brightest stars... In musicals, concerts, operas, and the recording studio, her rich, soulful voice continues to take her audiences to new heights."
Driven by her incredibly powerful soprano voice, Audra has conquered different mediums across her career - film, Broadway, TV, and opera. Winning four Tonys before she turned 28, one can definitely tell what promising talent the woman holds. She's sung alongside every major American orchestra you could ever imagine. Hitting every note pitch-perfect, Audra's majestic aura and stage presence define what makes a powerful female performer.
Beyond her astounding catalog of performances, Audra is also well-known for her passionate support for her advocacies. She's been supporting at-risk youth, the LGBTQ+ community, poverty, and equal rights causes. In 2017, she was featured on the cover of Variety's "Power of Women". With a massive roster of awards and accolades up her sleeve, Audra continues to stay true, with her passion as her driving force.
"I want a concert to feel like I'm in my living room with people," McDonald shared in a feature by The Guardian. "We're going to have a communion of sorts, and within that communion you are going to become more human to me, I'm going to become more human to you. I'm not walking in there and telling you who to vote for. I'm walking in there and telling you what's important to me."
In "An Evening with Audra McDonald", she's making sure that every voice is heard. All through the power of music. Book your tickets now.