Benaroya Hall | Seattle, Washington
As part of his U.S tour, Pakistani music icon Atif Aslam is coming to Benaroya Hall on Sunday 26th June 2022. This tour consists of 6 shows starting from New Jersey Performing Art Centre on June 4th 2022 and going all the way to Seattle, where it ends on 26th June 2022. The Pakistani artist has contributed a lot to the music industry of Pakistan and also in India, and undoubtedly, he is one of the most popular singers in South Asia. Atif has made his name worldwide through his great vocal belting technique. If you want to catch him live, you will need to hurry up and book your tickets ASAP before they are sold out!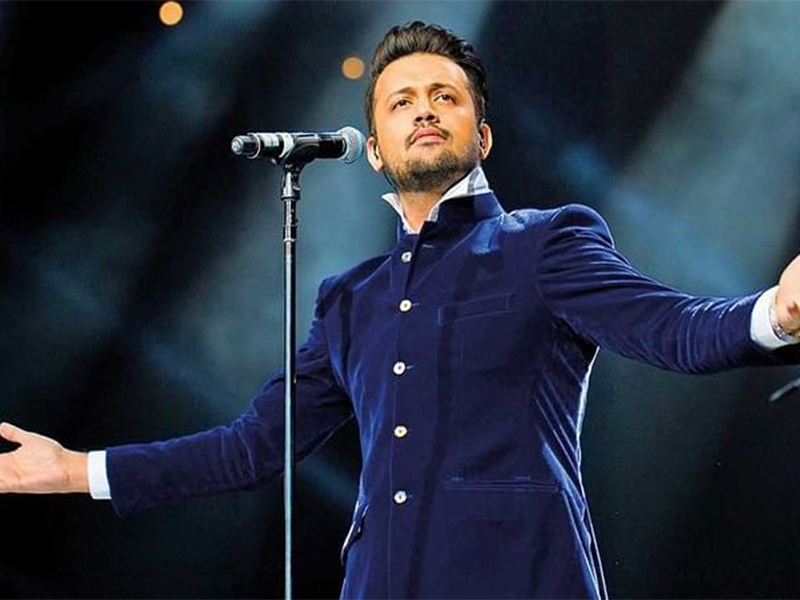 Atif Aslam's career started in a band named "Jal" where he was a vocalist. After some years, they decided to split up and Atif began his career as a solo artist. Atif's solo songs were on the top charts of Pakistan and he enjoyed great success. This was because he was not only a good singer but a great songwriter and composer. He got more recognition all over the world for his playback singing. He mainly sings in Urdu and Hindi but has also sung in Punjabi, Pashto, and Bengali. Atif, over time, has won many awards such as the Lux Style Awards of Pakistan, IIFA awards in India and many others. Atif was also honored with a star in the Dubai Walk of Fame after his nomination for the best singer in Pakistan.
Atif Aslam has a massive fan following all over the globe, especially in South Asian counties like Pakistan, India, and Bangladesh. The song he got recognition was "Aadat," which is one of his earlier releases and is still loved. Atif has a diverse singing portfolio as he is the master of pop, qawwali, rock, classical music, and others. So, if you want to make up your night, then this is the right time to grab your tickets right now and witness an incredible performance by Atif Aslam at Benaroya Hall on 26th June.